Bifurcated and Trifurcated Fibre Optic Assemblies
alker fibre optics can manufacture bifurcated or trifurcated fibre optic patchcords to suit your requirements.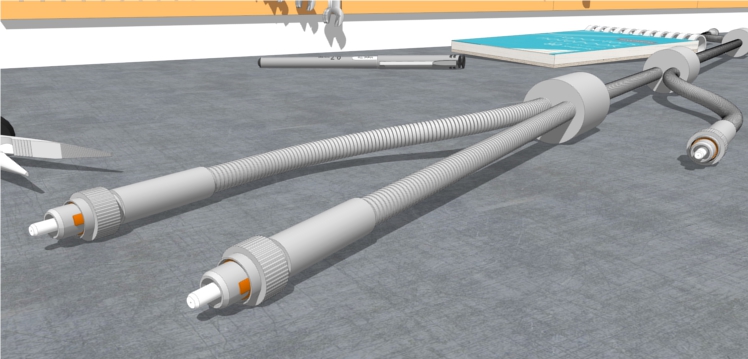 These fibre optic assemblies can use standard and specialist fibre, in a variety of fibre counts, and are terminated into standard or custom fibre optic ferrules or connectors.
alker has experience of bifurcated and trifurcated fibre optic leads to work in a variety of environments.
This includes an option to ruggedise the fibre optic assembly using stainless steel armouring ranging from 1.5mm to 15mm diameter.
We can engineer solutions allowing the optic assembly to withstand water, high heat or immersion in pressurised oil-filled chambers.
If you need more information or technical assistance please contact us and we shall do our best to help you:
Phone number: 01342 870 941
Live Support :


Email us : sales
alker
co
uk