Rapiscan
Alker is also able to provide bespoke inspection and cleaning tips for your equipment and your assets.

About The Company
Rapiscan Systems owned by OSI Systems is a world leader security screening provider, manufacturing security equipment and systems designed for checkpoints, cargo, vehicle, baggage, parcel, and air cargo security inspection.
Problem
Rapiscan needed to protect fibre connecting their equipment to the Airport mainframe.
Solution
Working with Rapiscan to ensure all aspects of the project we considered, we designed a bespoke multi layered stainless steel armouring solution protecting the vulnerable 4-way fibres within.
The benefit of the armoured solution also provided an added layer of security protection against tampering or accidental damage.
Features
Alker provided in house fibre optic design for the multi armoured fibre optic cable.
We developed the 9mm stainless steel breakout tails for the assembly.
We used a metal multi-fibre connector which protects the fibre in harsh environments.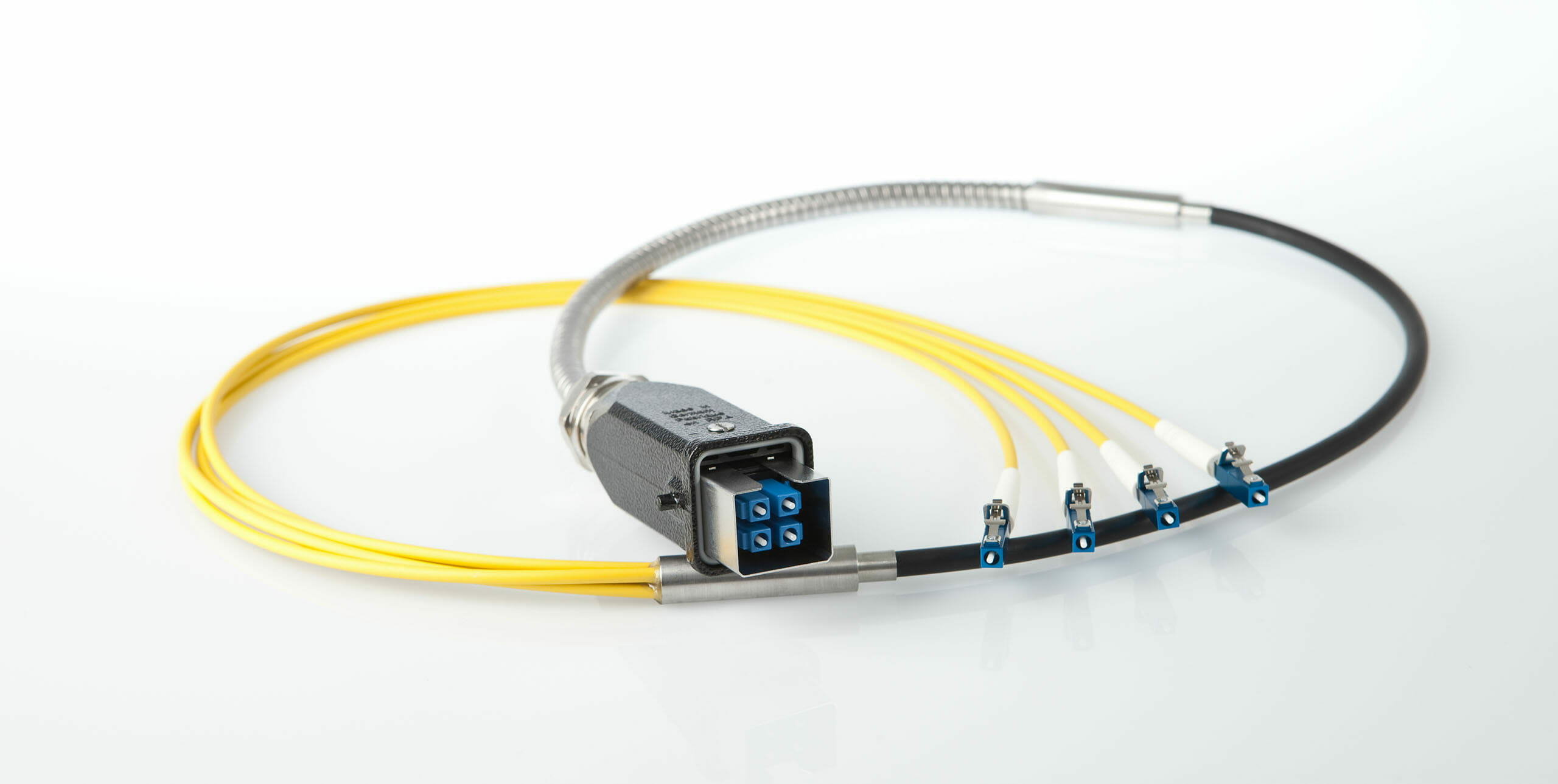 Connecting the future world…..
At Alker we have more than 35 years' experience in the fibre optic industry, our engineers are able to break down existing connectors to determine the most appropriate course of action to carry out a repair, redesign or have new parts manufactured to extend the life of your system.
Get In Touch
Sign up for latest updates
Sign up to receive email updates on company and new product announcements, special promotions and more.