Case Study
Heriot-Watt University Edinburgh
alker was recently approached by the Photon Counting Group from Heriot-Watt University in Edinburgh to design an armoured fibre optic FC/UPC to FC/APC hybrid patchcord for their scanning time-of-flight depth profiling sensor.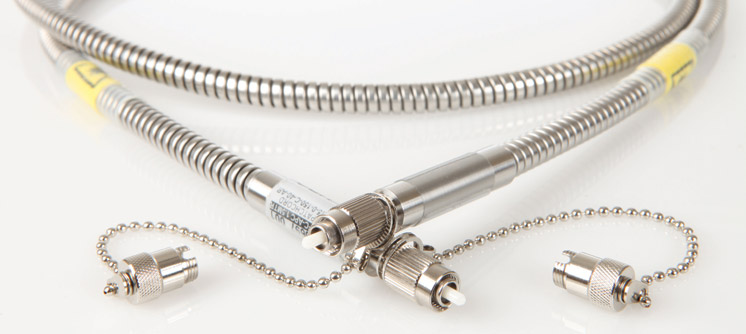 Unique Selling Points
Stainless steel (316) armoured
""No light ingress along entire assembly
""0.1 dB Insertion Loss
""Quick delivery
Thanks for the professional service. I will certainly use your company for future requirements
John Bird, Channel Tunnel Group Ltd
This active imaging system uses a technique called Time-Correlated Single-Photon Counting (TCSPC) to achieve the best possible light sensitivity, allowing the acquisition of detailed 3D-models of objects at kilometre standoff distances using information from scattered return photons.
The brief was to provide a robust cable that could be used under bright daylight conditions and which would not allow any ambient light ingress into the fibre core along the length of the assembly or at the connectors.
The customer was extremely impressed with the final product and the turnaround time which has lead to subsequent orders of similar complexity.
Part of alker's strength is our flexibility and ability to accommodate varying deadlines with a typical turnaround time from initial enquiry to production in the region of 2 to 3 weeks.
---
Phone number: 01342 870 941
Live Support :


Email us : sales
alker
co
uk