Termination
At alker our trained engineers have extensive fibre optic termination experience with connectors used within high risk and critical systems for the robotics, military, medical, telecommunications and space industries.
We provide a fast, qualified and reliable termination service.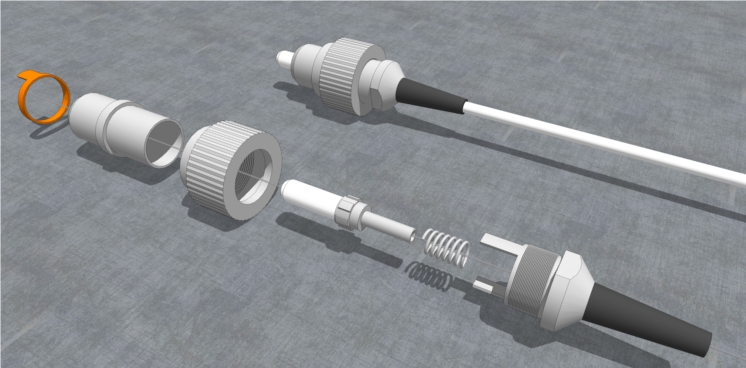 A large range of fibre optic assemblies can be purchased from
alker
online store.
All the termination work is done at our facility in UK – we do not subcontract work to others. If however your product is highly restricted or not able to be removed from your company, we also provide onsite termination. We have helped customers with products restricted due to I.T.A.R. (international traffic in arms regulations), we have terminated and repaired without the products leaving the company.
We terminate a wide range of fibres including:

Glass optical fibre (GOF)
Plastic optical fibre (POF)
Polarisation maintaining fibre (PM)
Bundled fibre
Specialist fibres
These fibres can be terminated in a variety of methods including:

Cold cure gluing
Hot cure gluing
UV curing glue
Crimp termination
We can terminate into most:

Fibre Optics Connectors
Fibre Optics Ferrules
Fibre Optics Devices
Fibre Optics Arrays
Fibre Optics Prototypes
---
If you have a more specific requirement please contact us to discuss your needs.
Phone number: 01342 870 941
Live Support :


Email us : sales
alker
co
uk