(Patent Pending) a new concept for inline fibre optic splice enclosures for harsh environments
This inline enclosure has numerous design features to improve ease of installation.
It's quicker, easier, more forgiving and safer than existing enclosures.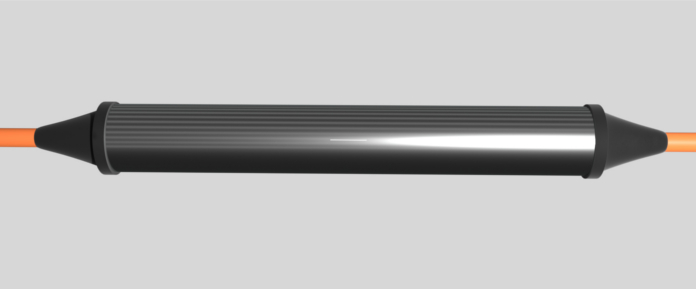 Fibres from both cables are kept separate within management trays to reduce tangling of spare fibres, making it easier for the operator to add or redo splices at a later date.
Once fibres are spliced the operator wraps them around the inner pipe until all slack has been used up, the splice protector is then simple pushed into position within the central locating wheel.
An outer sealing pipe is then securely fitted making the enclosure watertight.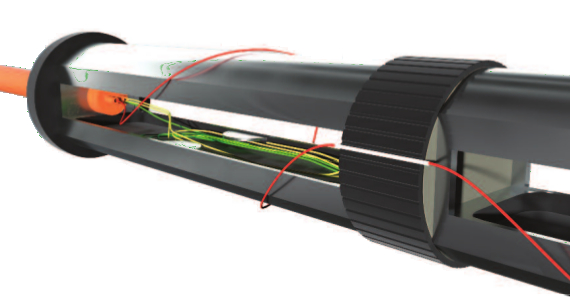 Various diameters from 6cm
Can accommodate from 48 spliced fibres
Larger diameter versions enable increased numbers of splices
Alker splice pipe, at work