Introducing alkerme™ the first fibre optic ferrule, pin & socket end face re-polishing tool for damaged military specification multi pin connectors.
Fibre optics are used in different applications and are present in all sorts of products around the world. The fibre optics market is expected to increase over the next few years, a recent report[1] states that it will reach approximately 3.72 billion dollars in 2022: a 35% increase from the 2.75 billion dollars that it was valued in 2016.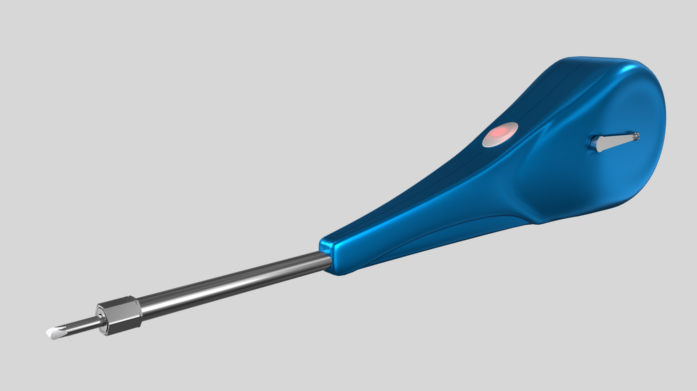 There are vast amounts of fibre optic connectors in service around the world within high value assemblies that have a long delivery time. In addition these assemblies are attached to critical and/or high value equipment: test equipment, in a fighter jet or submarine, or within another critical application.
The connectors that we have targeted alkerme™ to work with have two parts: male and female. Both are subjected to damage on the ferrule end faces restricting or preventing the signal from travelling through the fibre optic assembly.
We designed alkerme™ for re-polishing the end faces of both male and female ferrules/contacts within these types of connectors/bulkheads.
A once obstructed fibre can now return to transmission extending the in-service life of your assemblies or equipment and reducing both downtime costs and significant replacement costs.
alkerme™ can be adapted to fit almost any fibre optic connector.
The probe is positioned inside the connector without the need to remove the ferrule
Depth adjusted for each individual ferrule height
Regulating pressure
Various grades of polishing paper glide across the end face of the damaged ferrule
Battery or Internal wind up mechanism (without ANY spark)
Both Male and female ferrules can be re polished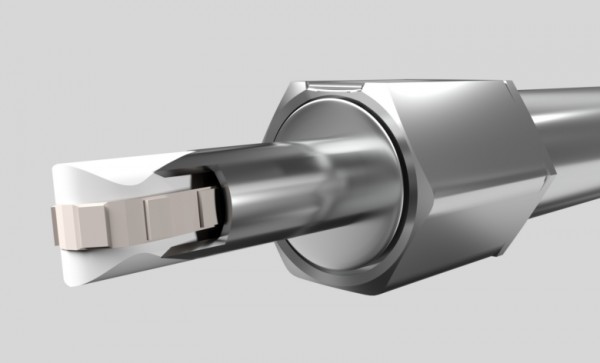 Both male and female ferrule repairs are possible without the need to extract either ferrule from the connector.
alkerme™ re-polishes any debris away to reveal a clean fibre optic core.
Alkerme handheld end face re-polishing tool