---
A fibre optic launch box, also called a dead zone eliminator, launch lead or pulse suppressor are long runs of fibre terminated at both ends with fibre optic connectors and protected inside a rugged protective carry case.
This can have many useful applications for the fibre optic technician :
OTDR Dead Zone Eliminator

Optical time domain reflectometers (OTDRs) can give errors if the lead to be tested is plugged in directly. If a launch lead is is placed before it the OTDR can operate correctly and diagnose the fault.

Distance Simulation

As kilometers of fibre can be specified in a launch box they give the customer a test environment mirroring a true to life fibre installation.

Equipment Calibration

With the known fibre length equipment calibration can be performed.

Delay Line

The slight delay in the signal entering and exiting a long length of fibre is essential for some applications.
alker offer launch boxes in standalone and rack mountable solutions:
Portable with ruggedised tails
Up to 2mm or 3mm ruggedised tails
Wide range of connector terminations
Single mode fibre (9/125) OS1 and OS2
Multimode fibre (50/125) OM2, OM3 and OM4
Multimode fibre (62.5/125) OM1
Variable fibre lengths available
Continuous fibre assembly
PELI™ IP rated protective case
Multiple launch leads in a single launch box
« E2000 APC Launch Box »
Single mode 9/125, Multimode 50/125, Multimode 62.5/125
2m rails ruggedised to 3mm
« E2000 UPC Launch Box »
Single mode 9/125, Multimode 50/125, Multimode 62.5/125
2m rails ruggedised to 3mm
« FC APC N Type Wide Launch Box »
Single mode 9/125, Multimode 50/125, Multimode 62.5/125
2m rails ruggedised to 3mm
« FC APC R Type Narrow Launch Box »
Single mode 9/125, Multimode 50/125, Multimode 62.5/125
2m rails ruggedised to 3mm
« FC UPC Launch Box »
Single mode 9/125, Multimode 50/125, Multimode 62.5/125
2m rails ruggedised to 3mm
« LC APC Launch Box »
Single mode 9/125, Multimode 50/125, Multimode 62.5/125
2m rails ruggedised to 3mm
« LC UPC Launch Box »
Single mode 9/125, Multimode 50/125, Multimode 62.5/125
2m rails ruggedised to 3mm
« SC APC Launch Box »
Single mode 9/125, Multimode 50/125, Multimode 62.5/125
2m rails ruggedised to 3mm
« SC UPC Launch Box »
Single mode 9/125, Multimode 50/125, Multimode 62.5/125
2m rails ruggedised to 3mm
« ST UPC Launch Box »
Single mode 9/125, Multimode 50/125, Multimode 62.5/125
2m rails ruggedised to 3mm
If you would like more information or to request a quote please contact alker on:
Phone number: 01342 870 941
Live Support :


Email us : sales
alker
co
uk
---
Portable with adaptor faceplate:
Recessed adaptor faceplate
Wide range of adaptors available
Single mode fibre (9/125) OS1 and OS2
Multimode fibre (50/125) OM2, OM3 and OM4
Multimode fibre (62.5/125) OM1
Variable fibre lengths available
Continuous fibre assembly
PELI™ IP rated protective case
Multiple launch leads in a single launch box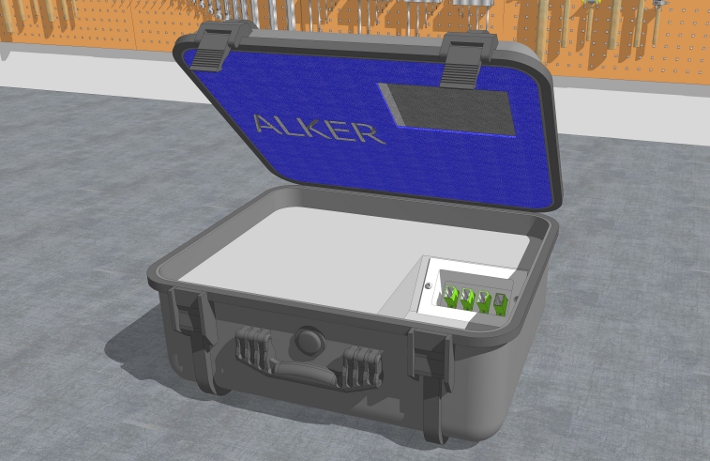 If you would like more information or to request a quote please contact alker on:
Phone number: 01342 870 941
Live Support :


Email us : sales
alker
co
uk
---
19″ 1U Rack mountable:
Wide range of adaptors available
Single mode fibre (9/125) OS1 and OS2
Multimode fibre (50/125) OM2, OM3 and OM4
Multimode fibre (62.5/125) OM1
Variable fibre lengths available
Continuous fibre assembly
Multiple launch leads in a single launch box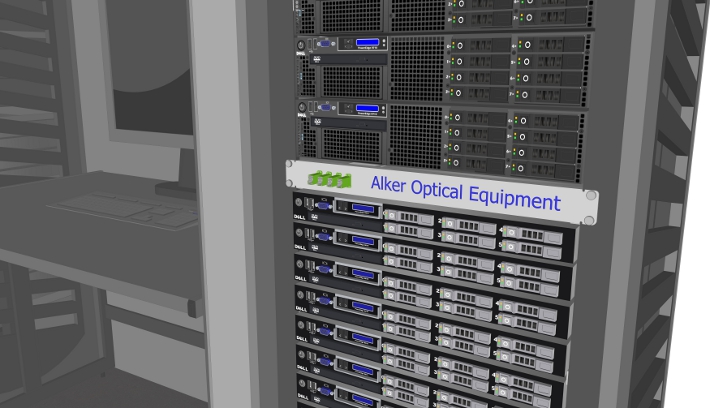 If you would like more information or to request a quote please contact <alker on:
Phone number: 01342 870 941
Live Support :


Email us : sales
alker
co
uk