News
2017 Events
DSEI
Visit alker at DSEI 2017, stand S2-200.
Defence and Security Equipment International (DSEI) is the world leading event that brings together the global defence and security sector to innovate and share knowledge.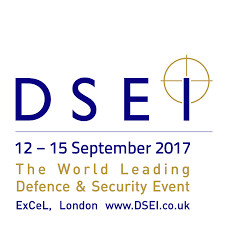 2016 Events
EW Europe
EW Europe is also the perfect platform to interact with industry and military peers and operators on the exhibition floor whilst attending the industry leading conference.
ITEC
Stand: C170

The international forum for the military simulation, training and education community
ITEC is the annual forum where representatives from across the military, industry and academia connect and share knowledge about military simulation, training and education community. Presenting a unique overview of the industry's latest innovations, the event provides visitors with a platform to discuss developments in this evolving market and exchange ideas about future requirements for military training and simulation.
Established for over 26 years, ITEC offers a world-class exhibition (free to attend) and conference showcasing the very latest products and services from leading organisations, thought provoking papers as well as unique networking opportunities. Join the ITEC community on 17-19 May in London.

If you are planning to attend the exhibition and would like to arrange a meeting please contact Sharon at sharon
rogers
alker
co
uk, we can also send you our company discount code.
UDT
Stand: B07
Undersea Defence Technology (UDT), taking place from 1-3 June 2016 is the underwater defence and security community's most relevant exhibition and conference. It brings together professionals from the military, industry and academia to focus on the cutting edge technologies and developments within one of the harshest environments known to man.
Now it its 29th year, UDT 2016 will take place in the maritime center city of Oslo, Norway. UDT is a multi-faceted event that reflects this community's desire for continuous learning in dealing with the world's increasing diversity of threats and challenges.
If you want to visit us, contact Sharon at
sharon
rogers
alker
co
uk
to get our company discount code. We look forward to see you there!
2015 Events
UAS
Thanks for visiting our booth at UAS.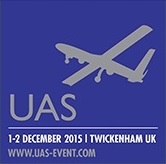 DSEI
Thanks for visiting our booth at DSEI last week. We appreciate the opportunity we had to talk about how alker can help succeed your company by providing excellence in Fibre Optics products and services.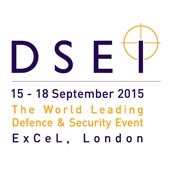 SPIE Photonics West
Thank you to all who came to visit the alker stand at the UK Pavillon during the SPIE PHOTONICS WEST Exhibition at The Moscone Center San Francisco, an exceptional event. We look forward to working with you in the future.

2014 Events
UAS
alker likes to thank all the visitors to our stand at the UAS Unmanned Technology Applications that was held the 9th and 10th September 2014 at Twickenham Stadium.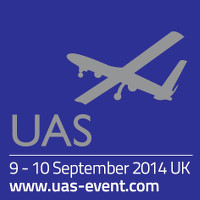 DPRTE
alker has been at the Defence Procurement, Research, Technology & Exportability (DPRTE) 2014 exhibition at the Motorpoint Arena in Cardiff.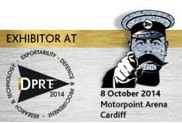 PHOTONEX 2014
Photonex is the UK's largest showcase event dedicated to photonics and light technologies. Source the latest technology – PHOTONEX brings together all aspects of industry and research, helping develop strong business relationships, to research solutions, to examine applications for photonics and technology for manufacturing. (Photonex website)
alker had been at PHOTONEX 2014 at Ricoh Arena Coventry. We had a lot of interested in our products. Thanks to everyone that visited our stand!

Case Studies
BT Group PLC
alker's brief was to break out the 8 core fibre optic cable into micro-armoured stainless steel 1.5 mm diameter tails and terminate with E2000 APC connectors. The overall diameter could not exceed 16mm (to help visualise this 1-pence piece is 18mm). The cable was to run alongside high voltage power cables and due to the harsh environment the breakout required insulation and waterproofing.read more..