Armoured fibre optic cables
We specialise in the termination of
optical fibres

, connectors and devices across diverse sectors, medical, aerospace, sensor, telecommunications, defence and more.
Products
5mm Standard Armoured Cable
Standard Armour features a 900 micron (um) buffered fibre inside a 5mm outer diameter flexible stainless steel armouring with a kevlar strength member for added tensile strength.
1.5mm Micro Armoured Cable
Micro Armouring features takes a 900 micron (um) buffered fibre and passes it through 1.5mm diameter stainless steel flexible armouring.
9mm Premium Armoured Cable
Premium Armour features a 900 micron (um) buffered optical fibre inside a 9mm outer diameter stainless steel flexible armouring with a kevlar strength member for increased tensile strength.
3mm Jacketed Armour Cable
Jacketed Armour takes a 900um buffered optical fibre, passes it through 1.5mm stainless steel flexible armouring and finally protects it with a 3mm jacket. Kevlar strength members are added between each layer to give an overall strong, flexible and rugged fibre in a small footprint.
3mm Jacketed Armour Duplex Cable
Jacketed Armour takes a 900um buffered optical fibre, passes it through 1.5mm stainless steel flexible armouring and finally protects it with a 3mm jacket.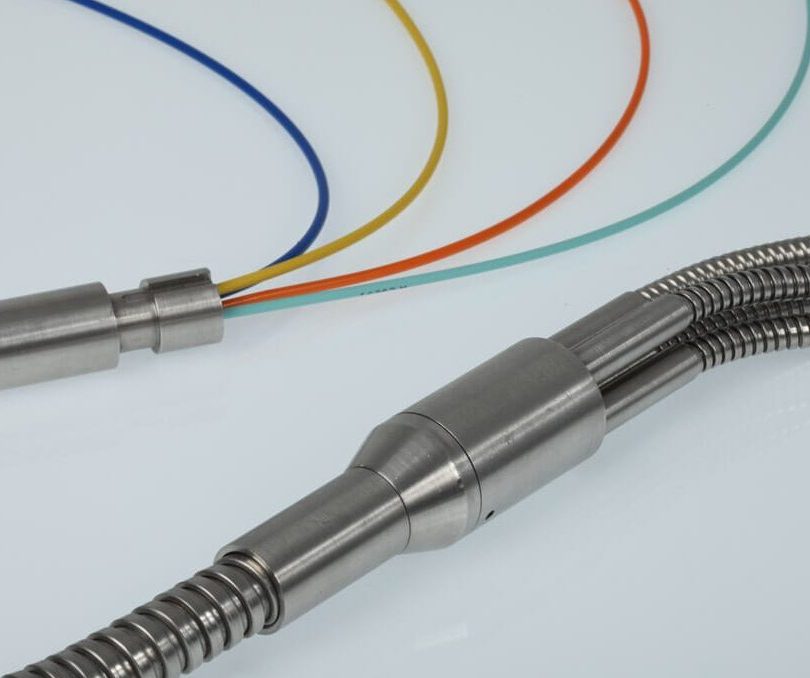 Alker armoured fiber
Protecting fibre optics with an armouring solution is one of the most successful ways to improve the reliability and extend the in-service life of an assembly.
As a pioneer in fibre optic innovation, design and manufacture, Alker produces a range of high-quality armoured fibre optic cable solutions specifically suited for harsh environments. This includes applications requiring a fibre optic cabling infrastructure to work in extreme temperatures, wet or dry environments or even enduring extensive vibration.
We can protect down the length of the assembly and we can even offer extra protection to the end-face of the fibre optics.
Armouring options:
• Sacrificial adaptors connected to the fibre end-face of an assembly will extend its life
• Spares, extra fibres within a breakout used once an original fibre is damaged
• Waterproofing part of an assembly for the ROV industry
• Lightweight designed assemblies used in aviation and UAV markets
• Inspection and cleaning kits extend the life of your equipment
• Fibre optic re-termination kits designed for emergency onsite repairs
• Hybrid fibre optic cabling which includes both copper and fibre optics
• Insurance designed to repair or replace damaged fibre optic assemblies.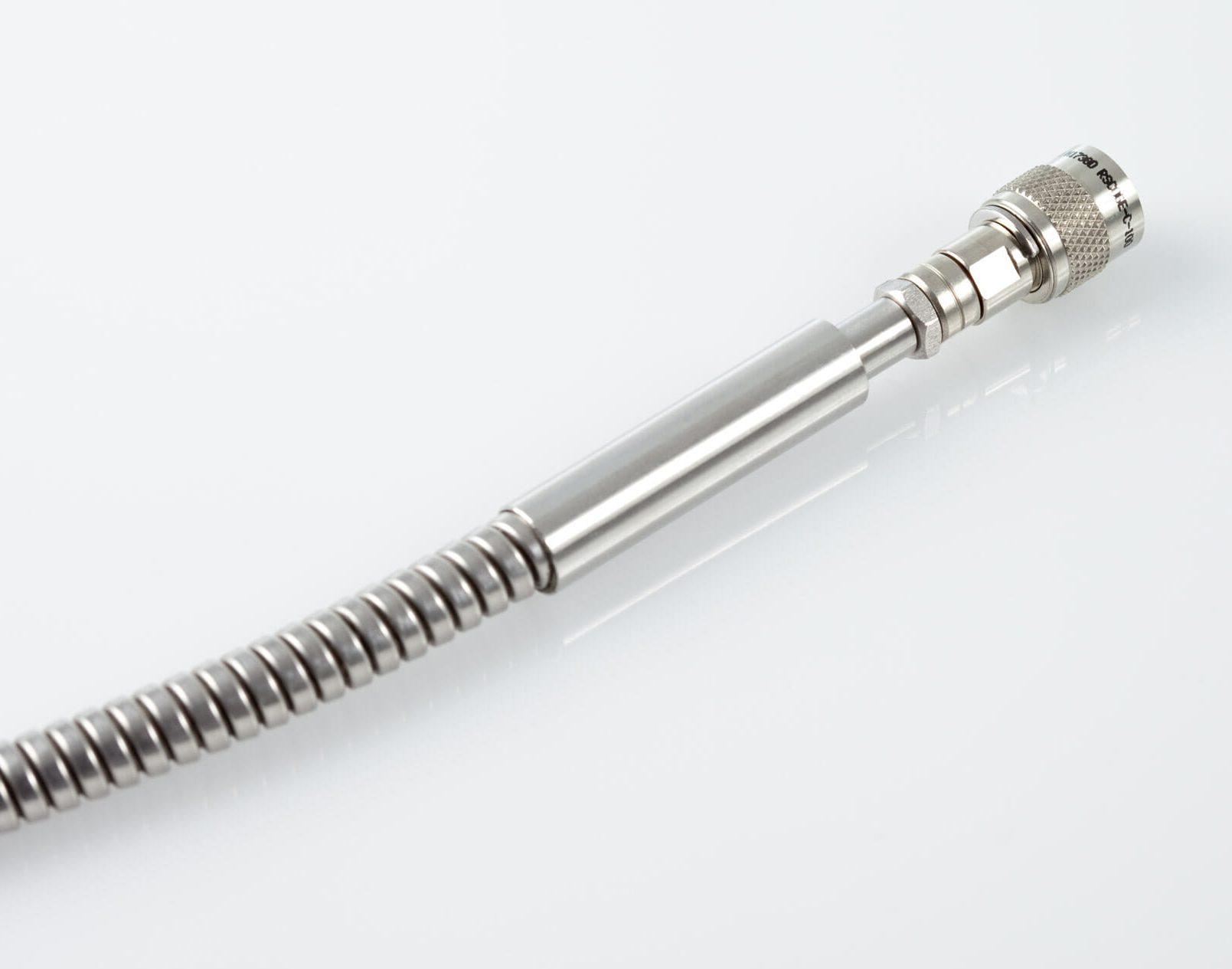 Stainless steel armouring
At Alker we provide stainless steel armouring solutions to suit a range of different cables and diameters. Helping to protect against the different elements your cabling and infrastructure will be exposed to. Our Micro Armouring™ range is a great solution for applications which have certain weight limitations or are located within confined spaces. Between 1.5mm to 3mm diameters, this is specifically designed armouring that provides a high level of protection to your existing cabling.
We can also provide solutions for larger applications, suited for 4.5mm through to 25mm diameter for either single or multi fibre assemblies. This range is the perfect choice for fibre optic looms or harnesses, which can include both fibre and electrical contacts.
Retro Fit Armouring Service
Delicate Fibre Optics a problem? We can help protect and increase the longevity of existing installations with our Retrofit Armouring Service. Available for all modes of fibre's including single-mode, multimode and polarization-maintaining, to name but a few.
From 1.5mm to 9mm stainless steel armouring as standard, with other specifications available on request. Jacketed and CST armouring (corrugated steel taped) also available.
Alker have developed our range of Armoured Fibre Optics in order to protect your fibre's from the harshest of environments and we specialise in bespoke UK design and manufacture of fibre optic armoured assemblies.
Get in touch to see how we can help or for further information.
Innovation, integrity and excellence are the pillars and values of Alker
Richard Alan Kershaw
Company Director

Our brief to Alker was to design & manufacture fibre optic assemblies in preparation for our ultrasonic sensor technology to be used in harsh and extreme environments. Despite the challenge and changing requirements, Alker was always very accommodating with the aim of providing consistently high-quality service in a short time frame.
read more

Alker's expertise and professionalism led to a well-constructed and refined approach with huge success for our project; the assistance and support we received was excellent.
read more
Contact Us
We look forward to hearing from you with our next challenge.
Alker Fibre Optic Specialists Ltd
7D Ladycross Business Park
Hollow Lane, Dormansland
Lingfield, Surrey
RH7 6PB