CASE STUDY:
Atomic Weapons Establishment (AWE)
We specialise in the termination of
optical fibres

, connectors and devices across diverse sectors, medical, aerospace, sensor, telecommunications, defence and more. About The Company
Atomic Weapons Establishment (AWE) plays a crucial role in nuclear defence, providing the warheads for the UK's nuclear deterrent Celebrating over 70 years of service to our national safety and security.
Problem
The client needed to communicate from internal to external of a vessel, for micro experiments requiring perfection in the quality and communication through the fibre optic terminations.
Mission critical fibre optic product.
Solution
Alker fine tuned each one of the 12-14 processes. Tailoring each process to achieve the highest accuracy for each of the processes involved. As a result the losses were 0.1db (98% transmissions) or better for each and every one of the 183 ends in both directions.
The results were so high and consistent and in both directions for each of the 183 ends, even AWE questioned the results. This exercise demonstrated what is possible when quality is the driver of the product.
Features
Extreme test conditions.
Perfect demonstration of what is achievable in fibre optics.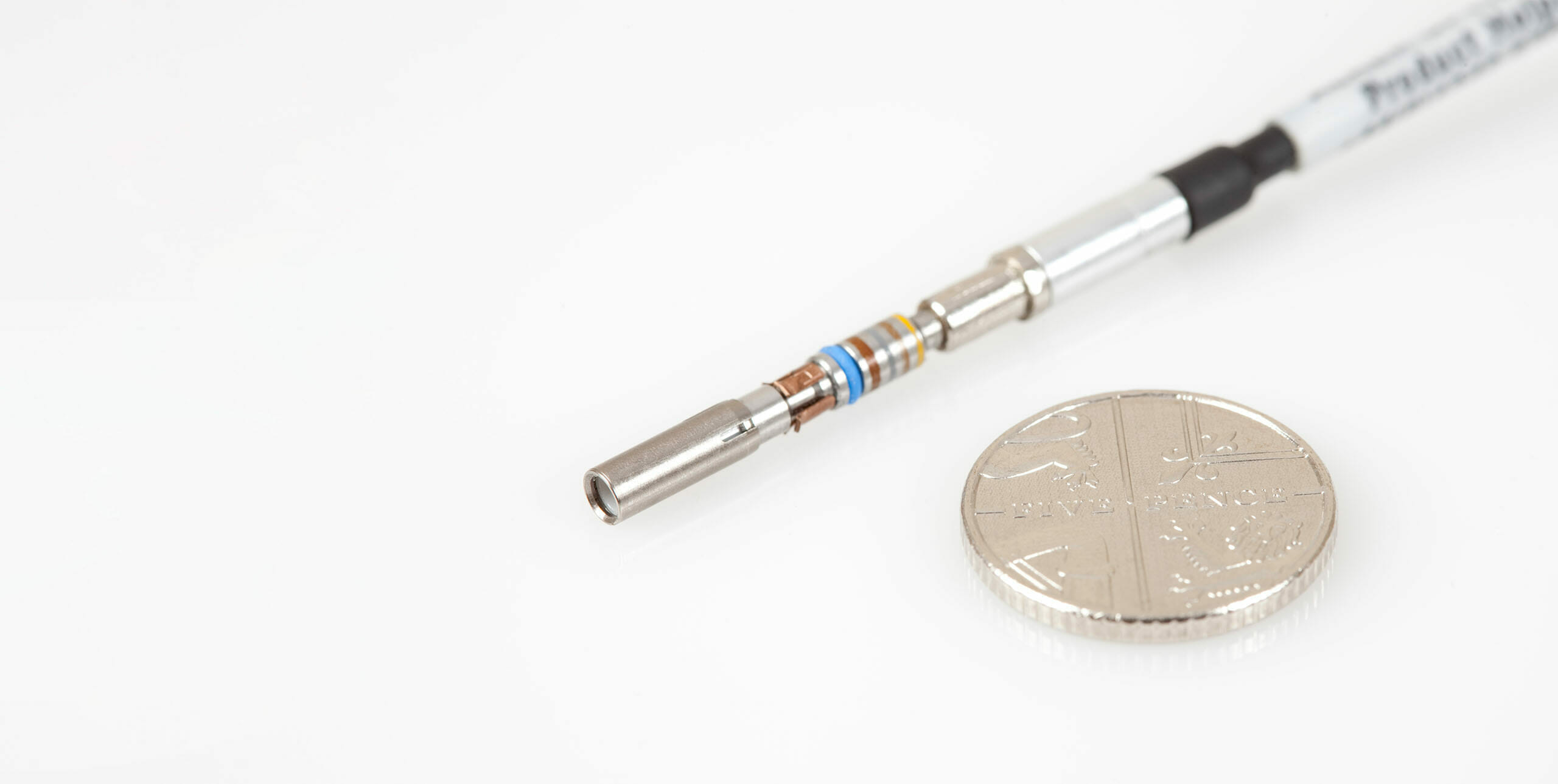 Connecting the future world…..
At Alker we have more than 35 years' experience in the fibre optic industry, our engineers are able to break down existing connectors to determine the most appropriate course of action to carry out a repair, redesign or have new parts manufactured to extend the life of your system.
Get In Touch
We look forward to hearing from you with our next challenge
contact us

Our brief to Alker was to design & manufacture fibre optic assemblies in preparation for our ultrasonic sensor technology to be used in harsh and extreme environments. Despite the challenge and changing requirements, Alker was always very accommodating with the aim of providing consistently high-quality service in a short time frame.
read more

Alker's expertise and professionalism led to a well-constructed and refined approach with huge success for our project; the assistance and support we received was excellent.
read more
Sign up for latest updates
Sign up to receive email updates on company and new product announcements, special promotions and more.