BT
Alker is also able to provide bespoke inspection and cleaning tips for your equipment and your assets.

About The Company
BT (formerly British Telecom) is a multinational telecommunications company with operations in around 180 countries and is the largest provider of fixed line, broadband and mobile services in the United Kingdom.
Problem
BT's satellite support department were working on a contract in Italy. Italian contractors had installed incorrect ducting pipe for
the installation of the cable. Their original requirement was for trunking with a 100mm diameter, the ducting actually installed was only 36mm internal diameter.
Therefore, BT contacted Alker requiring a solution to reduce the diameter of the breakout to complete the installation over an 800m length. A fast turnaround required.
Solution
Alker designed and manufactured a miniaturised breakout solution which attached to the fibre optic multicore armoured cable and met the diameter dimensions of the cable.
Produced fibre optic tails with stainless steel flexible pipe 1.5mm diameter for protection.
To complete the assembly we adapted E2000/APC connectors then terminated to the 1.5mm stainless steel armouring.
Features
Overall diameter of less than a one penny piece (16mm) for an 8-way breakout, 800m assembly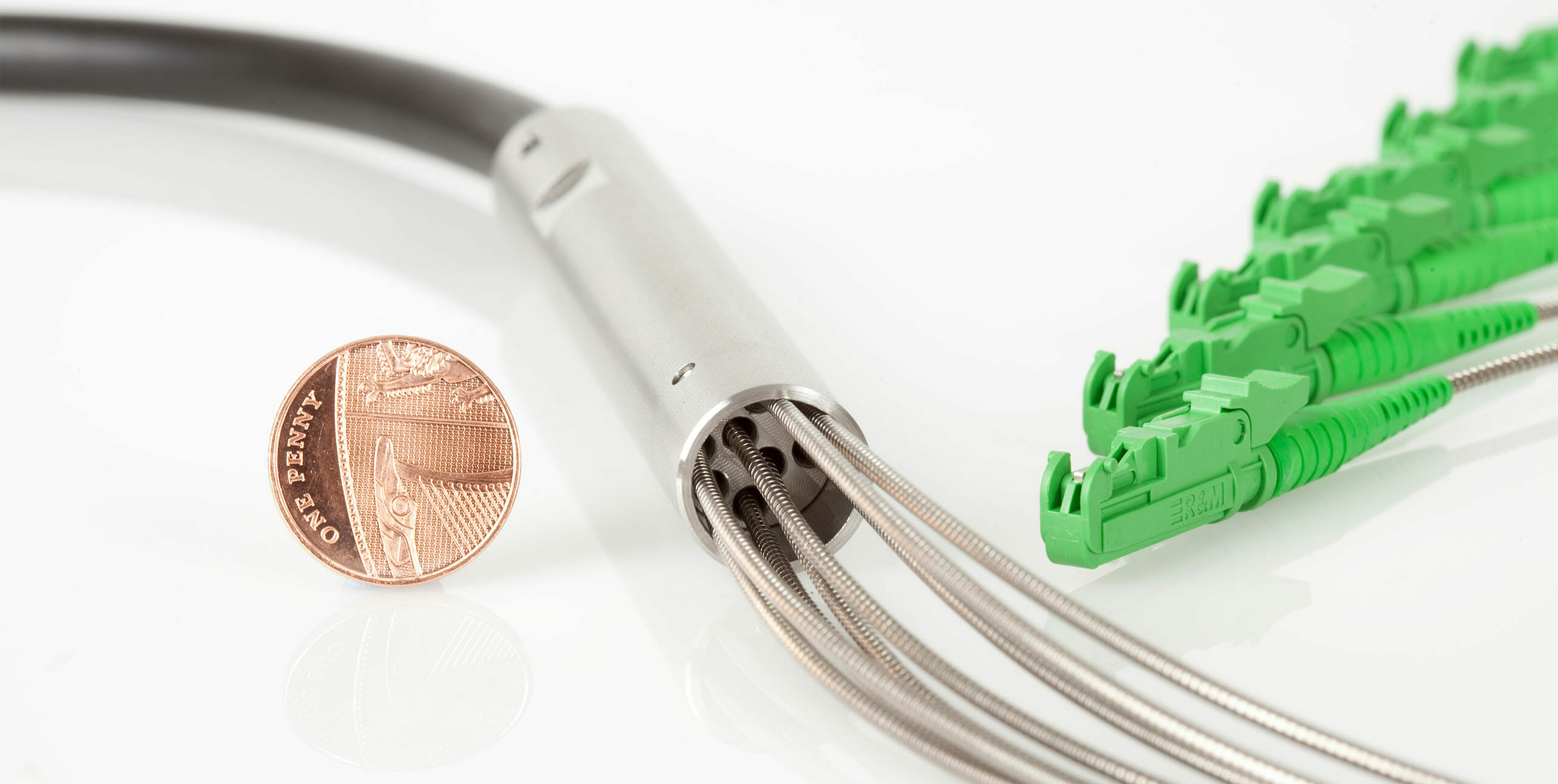 Connecting the future world…..
At Alker we have more than 35 years' experience in the fibre optic industry, our engineers are able to break down existing connectors to determine the most appropriate course of action to carry out a repair, redesign or have new parts manufactured to extend the life of your system.
Get In Touch
Sign up for latest updates
Sign up to receive email updates on company and new product announcements, special promotions and more.