GoOptics™ – Guaranteed Fibre Optics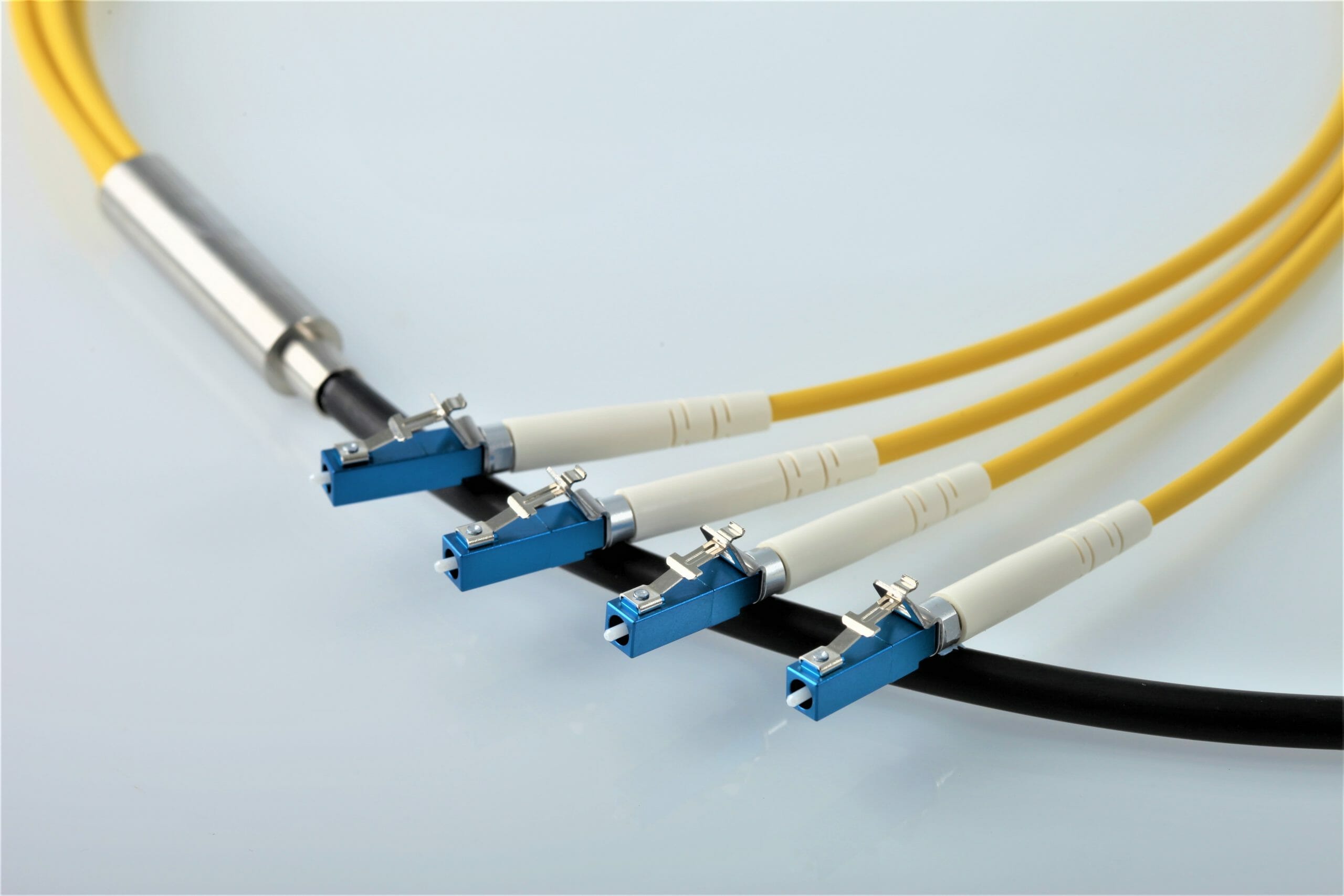 Introducing Alker GoOptics
What would you say to Guaranteed Fibre Optic performance & reliability within your harsh environment? Impossible right... not anymore.
Introducing GoOptics, a guaranteed fibre optic warranty programme designed to eliminate your mission-critical equipment's downtime. GoOptics keeps your fibre optics going and therefore your asset, guaranteed.
What is GoOptics?
We have developed a service which guarantees Fibre Optics to continue working for the lifetime of the equipment they're within.
When you are designing fibre optics within your equipment the price of the assembly is important. What is often missed, however, is the longer-term costs fibre optics can cause. If fibre optics stop your equipment from working due to damage, the knock-on effect can be far-reaching and much more costly than just the obvious financial side.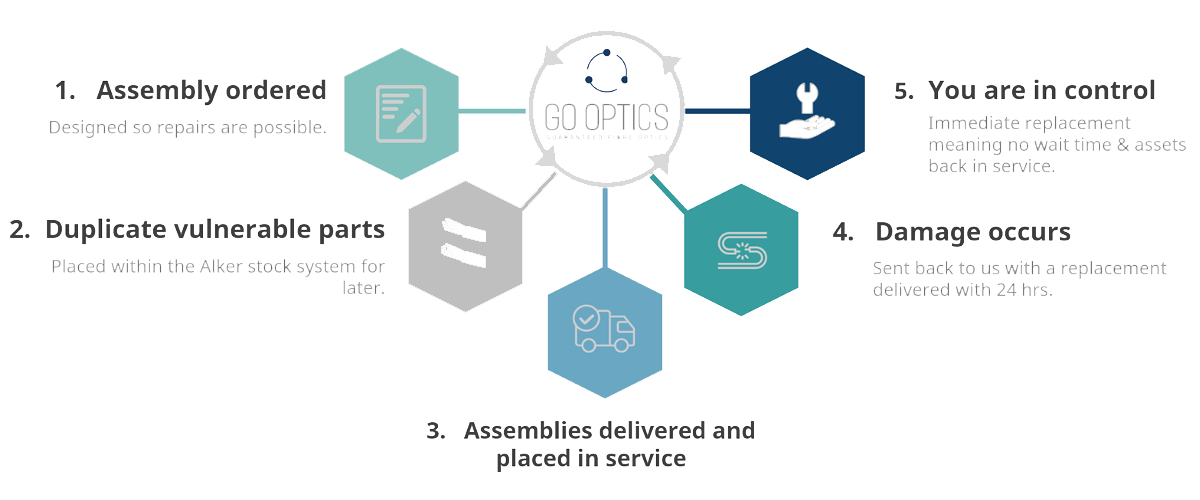 How Does It Work?
An assembly is ordered from you and designed by us so repairs are possible.
Duplicate internal vulnerable parts are also ordered and placed within the Alker stock system for later.
Assemblies are delivered and placed in-service.
A damage occurs and is sent back to Alker for repair/replacement and delivered back within 24 hours if required.
Emergency assembly stock can also be held in-house at either your place of work for immediate replacement or within Alker stock. Using this stock service, you are in control to fix the problem yourself, immediately.
Guaranteed Fibre Optics
Our solution revolves around the core support offered for you to react immediately and rectify the problem on location and not having to wait for a solution. You are in control and empowered to fix the problem.

A warranty program for mission-critical fibre optic assemblies in 2 easy steps:
You choose the level of protection (how many repairs per year and for how many years)
We repair and return providing years of confidence.
And that's it….
Invest in an Alker assembly - if you ever have a fibre optic issue protected by the program you simply replace with emergency spare eliminating and downtime.
Immediately fix by replacing damaged assembly from your or Alker stock - then send the damaged assembly to Alker for repair or replacement which once returned to you will be sealed tested and ready for service. Once repaired we return to replenish your stock ready for the next time.
All within minutes of a failure - This whole service can be completed within a matter of 24 hours. This is made possible as no orders are required, authorisations, repair funding, order process time and signatures, all obsolete.
Wondering how much time and money this would save you and your company's assets?
So are we, why don't we have a chat about it?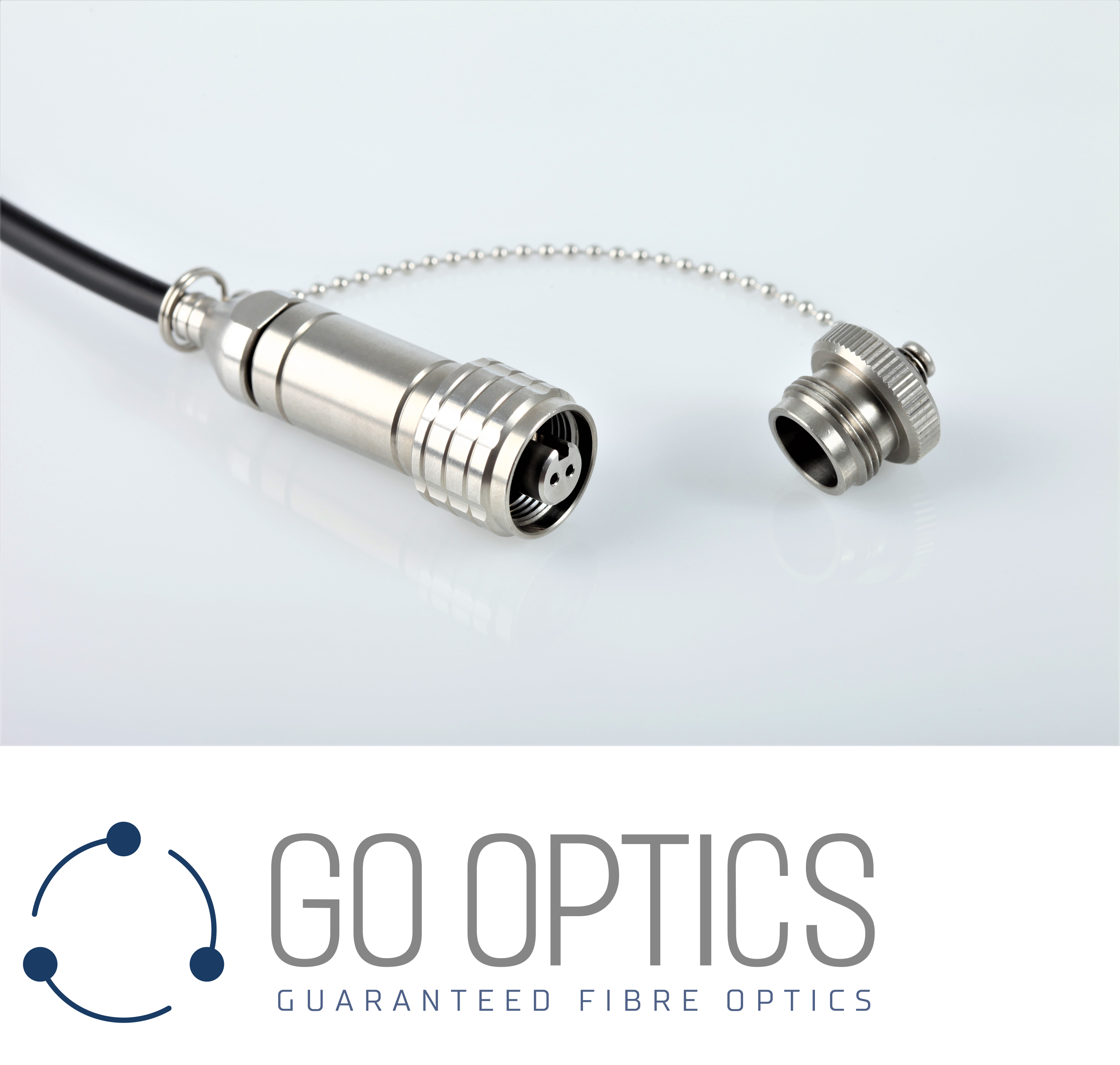 Innovation, integrity and excellence are the pillars and values of Alker
Richard Alan Kershaw
Company Director
Contact Us
We look forward to hearing from you with our next challenge.
Alker Fibre Optic Specialists Ltd
7D Ladycross Business Park
Hollow Lane, Dormansland
Lingfield, Surrey
RH7 6PB
Sign up for latest updates
Sign up to receive email updates on company and new product announcements, special promotions and more.
-->