Custom Bespoke Manufacturing
Alker custom bespoke manufacturing
We continue to expand the array of fibre optic products that we have developed in response to the increasing demand from industries; we have established a reputation of innovators within the field of fibre optics.
We pride ourselves on the diversity of projects we have worked on over the past 35 years and welcome customers with specific requirements: you can be confident of our ability to advise and guide you through all the stages of your project.
If you need a new assembly, refurbished, upgrade, retrofitted, armoured or reverse-engineering an existing one: we have the experience, knowledge and technology to design and manufacture the correct product for your circumstances.
At Alker, we are proud to produce our tailor-make range of fibre optic products at our manufacturing facility in the UK.
We would like your fibre optic problem to be our next challenge. We can be trusted.
BT Overseas Satellite Division
Goal: To Design and production of armoured 8 core singlemode fibre optic cables containing Primary 250mm fibres
We developed a breakout which attached to the fibre optic multicore armoured cable;
Produced fibre optic tails with stainless steel flexible pipe 1.5mm Dia. for protection;
Adapted E-2000/APC connector then terminated to the 1.5mm stainless armouring;
The overall diameter was less than a one penny piece (16.5mm) for an 8-way breakout.
What is unique about this product?   
5 mm break out assembly;
5mm armoured fibre optic tails;
Fully Insulated against high voltage;
Waterproofed for installation;
The pull cord integral to the design allows the cable to be pulled through the pipe underground.
Fred Olsen
Goal: To replace ageing fibre optics within turbine towers at "half-life" servicing and upgrade.
We developed flexible armouring within the assembly for extra protection;
We added stainless steel braiding to the outside assembly to prevent rubbing;
Armoured the internal multicore fibre optics with Kevlar for additional protection;
We developed a stainless-steel solution for the breakout tails;
We added sacrificial patch cords to the breakout to protect the main assembly.
L3
Goal: To Replace existing fibres which were being jack-knifed within the simulator cockpits.
We used a 5.5mm diameter 4 core multicore fibre optic cable with 1.5mm stainless steel protection;
Terminated directly from the stainless steel to MIL-SPEC fibre optic ferrules;
We achieved very tight tolerances between all four ferrules;
We designed the assembly so it could be repaired or re-polished if damaged in service;
We improved the flexibility of the fibre optic breakout tails to bend within tight spaces;
We reduced the diameter by more than half the existing solution.
London Underground
Goal: To repair broken legacy fibre optic connectors after carriages have been parted
Onsite assessment of internal and external fibre optics within each of the carriages;
Reverse engineered and manufactured all obsolescent fibre optic connector parts;
Design all repair procedures to onsite regulations including termination kit.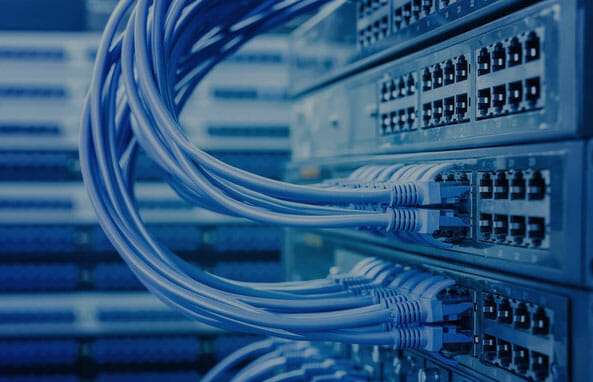 BAE Systems
Goal: To design an inspection and cleaning kit for all fibre optics used within the Typhoon Fighter jet.
We measured approximately 30 connectors (male and female);
We developed both inspection and cleaning tips for each connector;
Prototypes of each item were manufactured and tested for approval;
Orders were placed for the kits to be used in Saudi Arabia by the Air Force;
We had production quantities manufactured for future consumable requirements;
An agreement was reached for Alker to hold stock for immediate shipping worldwide.
BP
Goal: To produce a fibre optic probe for flow management trials
We developed a way to weld two 125um fibres together to pierce the bubbles;
We positioned 3 of these welded assemblies at a 90 degree in the flow line;
We then armoured all 6 fibres and terminated with SMA connectors.
Edinburgh University (NASA)
Goal: To develop a system capable of two different simultaneous measurements in two different spectral regions using two different spectrometers
We developed a 2 x 2 assembly with large core fibre optics within laser cut ferrules;
We developed polarised end faces by adding a keyway within a 500um window;
We then armoured with stainless steel and covered with a jacket;
We also provided a waterproof version;
The 2 x 3 version has three fibres per connector then divides within the other 3 tails;
A lightweight version for use within a UAV was developed weighing in at 78 grams.
Photon Counting Group from Heriot-Watt University Edinburgh
Goal: To provide a robust cable that could be used under bright light conditions which would not allow any ambient light ingress into the fibre core along the length of the assembly or at the connectors
Alker designed and manufactured an armoured fibre optic FC/UPC to FC/APC hybrid patchcord for their scanning time-of-flight depth profiling sensor.  This active imaging system uses a technique called time-correlated single-photon counting (TCSPC) to achieve the best possible light sensitivity, allowing the acquisition of detailed 3D-models of objects at kilometre standoff distances using information from scattered return photons.
35 years experience
We specialise in the termination of optical fibres, connectors and devices across diverse sectors, medical, aerospace, sensor and more.
Technical Worldwide support in person and over the phone
We specialise in the termination of optical fibres, connectors and devices across diverse sectors, medical, aerospace, sensor and more.
Integrated Consultancy Design and Manufacturing service
We specialise in the termination of optical fibres, connectors and devices across diverse sectors, medical, aerospace, sensor and more.
Contact Us
We look forward to hearing from you with our next challenge.
Alker Fibre Optic Specialists Ltd
7D Ladycross Business Park
Hollow Lane, Dormansland
Lingfield, Surrey
RH7 6PB
Sign up for latest updates
Sign up to receive email updates on company and new product announcements, special promotions and more.