Fibre optic cables
We specialise in the termination of
optical fibres

, connectors and devices across diverse sectors, medical, aerospace, sensor, telecommunications, defence and more.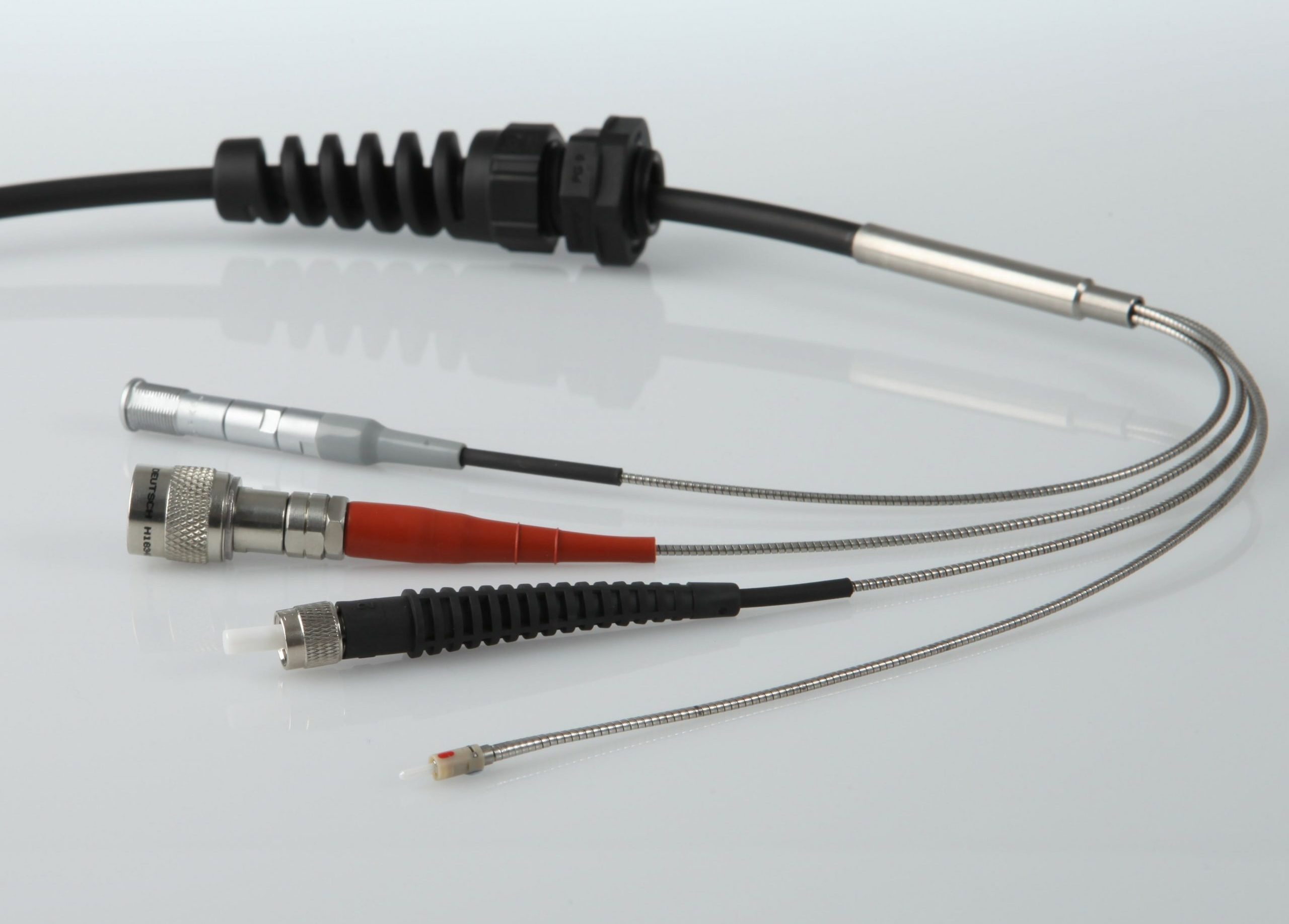 Alker fibre optic cabling
Alker is a pioneer in the field of innovation, design and manufacture of fibre optic cabling and assemblies for harsh environments. There are many applications requiring fibre optics to work in extreme temperatures, wet or dry environments, or enduring excessive vibration. We offer a full range of services and products for fibre optic cabling such as:
Armouring:
to protect and extend in-service life of delicate assemblies and enable use in extreme temperatures, wet or dry environments, or enduring excessive vibration.
Termination:
Alker is an independent fibre optic termination house able to terminate most fibres and connectors.
Breakout Assemblies:
the division of a multifibre fibre optic cable, which can be terminated into individual tails with a range of connectors. From primary breakout fibres all the way to stainless steel armouring.
We specialise in the design and build of bespoke products to meet all your needs.
Innovation, integrity and excellence are the pillars and values of Alker
Richard Alan Kershaw
Company Director

Our brief to Alker was to design & manufacture fibre optic assemblies in preparation for our ultrasonic sensor technology to be used in harsh and extreme environments. Despite the challenge and changing requirements, Alker was always very accommodating with the aim of providing consistently high-quality service in a short time frame.
read more

Alker's expertise and professionalism led to a well-constructed and refined approach with huge success for our project; the assistance and support we received was excellent.
read more
Contact Us
We look forward to hearing from you with our next challenge.
Alker Fibre Optic Specialists Ltd
7D Ladycross Business Park
Hollow Lane, Dormansland
Lingfield, Surrey
RH7 6PB
Sign up for latest updates
Sign up to receive email updates on company and new product announcements, special promotions and more.